קיטל #82079 של אדרה כותנה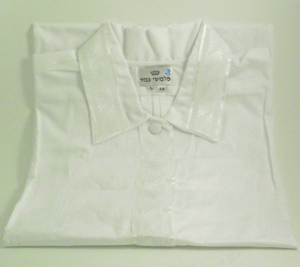 Neat, tasty workmanship on ultra-lightweight material.
Style
No pleats (tucks). Ribbon trimming (like the Atarah of the Tallit) down the center, collar, both sleeves, and on the belt.
Material
This Kittel is assembled with a very lightweight cotton material that creases much less than your average cotton.
Availability of Different Sizes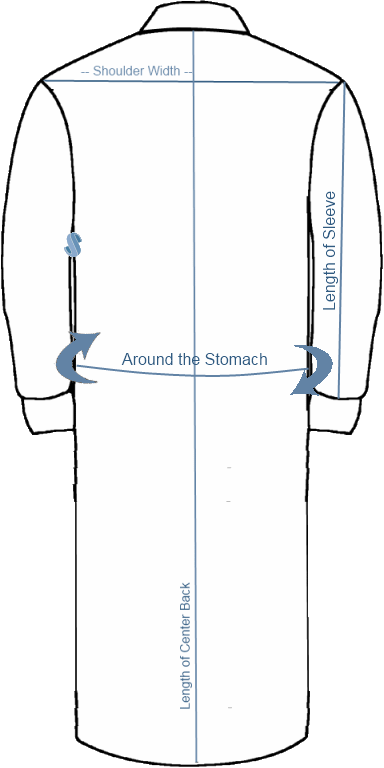 Available in all sizes and in custom sizes
To order a custom size, please contact us with the following measurements: (1) Length of sleeve, (2) Length of center back, (3) Width of shoulder, (4) Around the stomach. The measurements must be as accurate as possible. You may also want to provide us your suit-size. measuring diagram
Custom Orders
All Kittel orders are custom made, and therefore, are final sale.
Please allow 7-10 business days for order processing, for rush orders please contact us.