Available in a Variety of Different Shapes, Sizes, and Colors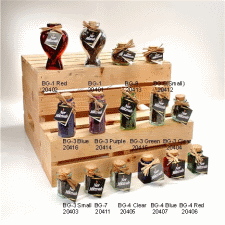 Add spice to the Havdalah recital with the Besamim whole cloves, in a pretty decorative glass bottle.
End off the Shabbos with Havdalah. Using this practical glass Besamim Jar with Besamim included.
Each besomim jar comes with an easy to seal cork top to make sure all of the scents stay in the bottle.
Beautiful Bottles with Besamim included
A wonderful aroma.
A wonderful addition to any Havdallah Set.
When buying besomim make sure you dont forget to purchase a Havdallah candle if you dont already have one.